APSDA 2023

22-24 October 2023, Cairns, Queensland, Australia
ANZSN is delighted to have been selected to host the annual APSDA Conference at the Pullman Cairns International, Cairns, in 2023.

The mission of the APSDA is to improve the quality of dialysis patient care by the advancement of research, education, collaboration, and clinical practice standards regarding dialysis access. The annual congress of APSDA invites the best experts in dialysis access and provides the most up-to-date knowledge and technical innovation in dialysis access care. The participants will share and gain knowledge and experience during the congress and will provide better quality of dialysis access care for the patients.
The APSDA congress will comprise of
- A pre or post conference workshop
- Opening Ceremony
- Congress
- Closing Ceremony

We will share program, event and speaker information as soon as it becomes available.
Convenors:
Dr. Murty Mantha
Director of Renal Medicine at Queensland Health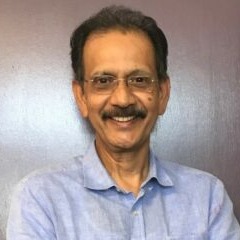 Dr Mantha is a staff specialist, Director of Renal Services at Cairns Hinterland and hospital District and Associate professor (Adjunct) of medicine, JCU school of Medicine in Cairns. He has overseen successful implementation of models of care relating to home haemodialysis and peritoneal dialysis for Indigenous patients from rural and remote communities. He was instrumental in developing interventional nephrology and served as a founding Chair of Australia New Zealand Society of Interventional Nephrology. He is formally recognised by the conjoint committee of peripheral endovascular therapy (RACS). He has contributed to peer reviewed journals and book chapter on dialysis access procedures. He has served as an ANZSN Councillor (2011-2014), Coordinator of Nephrology Advanced Trainee on Advance Training Committee (2013-2018); and on the Senior National Panel of examiners of the Royal Australian college of Physicians (2007- current).
Dr. Catherine Wilkinson
Nephrologist, Cairns Base Hospital
Dr Wilkinson is based in Cairns, Queensland. Originally from Western Australia, she completed her nephrology training in Far North Queensland and Adelaide. She is an interventional nephrologist after taking a special interest in this during her advanced training in Cairns, and she is the current Chair of the ANZSN CIN committee. She is also interested in renal supportive care and is a member of the Renal Supportive Care Interest Group.
Links
Previous APSDA Congress
Destination Cairns
Cairns Convention Centre
Directions to Cairns Convention Centre