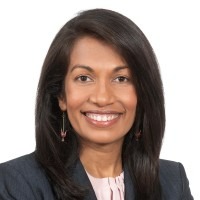 2022 Update Course Convenor Dr Sharmila Ramessur
Dear Colleagues,
I am delighted to announce that registrations for our Nephrology and Transplantation Update Course are now OPEN! Taking place immediately prior to our popular Annual Scientific Meeting, this course will be held in Sydney on 15-16 October. However, we are aware that travel is not practical for all our delegates at this time, so we are pleased to be able to offer an online component to the course as well.
The program will include concurrent sessions and plenary sessions. Several distinguished local and international speakers will present on a range of topics, including three APSN speakers from Thailand, Japan and Korea. The course will also include a networking dinner.
We hope to see many of you attending, particularly our early career members who have not attended this course before. We'd ask that you please encourage trainees and advanced trainees in your networks to attend. This year we will also offer a discounted registration rate to our discovery scientists to facilitate their attendance.
Register for the update course